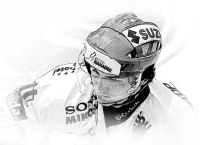 Over the previous 2 days I described a few tips on creating successful Powerplay and Penalty Kill units. In those articles I talked about the importance of tracking your PP and PK. In this, part 3 in the special teams series I am want to briefly talk about the tracking, and hope to offer a few tips to help in your team research.
You will need something to track your stats on. You can use anything you like to do this, although I personally suggest using a spreadsheet. If you use MS Office or Open Office, you can use their included software (Excel or Calc respectively). I personally recommend using Google Docs, as this ensures you have access regardless what computer you're on or location you're in.
What To Track:
What you choose to track is purely optional. I personally recommend tracking as many details as you can, including the following:
PP/PK Data
Shorthanded Data
Relevant scorers from PP, PK and SH
You might find it easier to use 2 separate sheets on your spreadsheet to track this.
Note: I know this may sound like a lot of work, but the time you take here can save you a lot of time down the road.
PP, PK & SH Data:
In your first sheet/tab you want to keep track of your game data relevant to PP, PK and SH. The way to do this to have the following headings across the top of the sheet (order is optional):
Game, Total PP, PPG For, Total PK, PPG Against, SH Goals For, SH Goals Against
Down the first column you want numbers 1 through 38, so you have a row for every league gameday of the season. I only track league games, as these are the most important games for your team. You can of course track all games if you so choose.
To track the data, after each game simply add the relevant figures in the appropriate column. If you had 3 PP chances and 1 PPG in game 1, then in the game 1 row, add 3 under Total PP and 1 under PPG. You can keep a running summary of your Totals using spreadsheet formulas.
Note: Your PP% is your total powerplays divided by powerplay goals. Your PK% is worked out by (Total PK – PPGA)/Total PK (ie. PKs, 1 PPGA = (6-1)/6×100, or 83.3%).
Scoring Data:
Tracking who actually scored the PP or SH goals is purely optional. I track my teams entire stats in a spreadsheet, so this data is used to add to the total stats. What this data can provide is an idea of who plays which role on your PP, and is useful if you plan to change your PP/PK lineups from time to time.
To track it, simply put a list of your teams players down column 1, and then across the top add headings for PPG, PPA, SHG & SHA. If you feel like it, also have a column for GWG and OTG (game winner, and overtime goal).
Tracking the player data takes a little more time, but once you have the hang of it, is really only about 2 minutes work each game-day. I think you'll agree that 2 minutes is a pretty short time for such valuable data.
Why Track Data?
Simply put, tracking this information will help you further develop your team. You can use the data to help adjust your training methods or simply figure out which players do or don't perform well on special teams.
But more importantly, why not track it? PPM don't fully track this information, and until they do it's up to us as managers to track it ourselves.